Pat & Lizzy's Wedding Materials.
When my dear friends Pat Kelly & Lizzy Karp asked me to design the materials for their Utah-based wedding, I knew it was going to be a treat. They are two of the most fun-loving and loveable people in Vancouver and dream "clients". And I was itching for an outlet to play with a Wild West aesthetic.
As over half of their guests would be travelling to Utah (probably for for their first time), Lizzy and Pat needed something that would set the tone for the celebrations and let everyone know they were in for a good time in a special place
The invitation featured an illustrated map of Utah, consisting of icons honouring the region and culture. In addition to the invitation, a flag bunting was included, because nothing says party quite like bunting.
On the day of the wedding, everyone was treated to a customized bandana, celebrating the the newlyweds and the stunning location. These bandanas continue to be a favourite accessory of many and it's common to see them make a stylish appearance from time to time.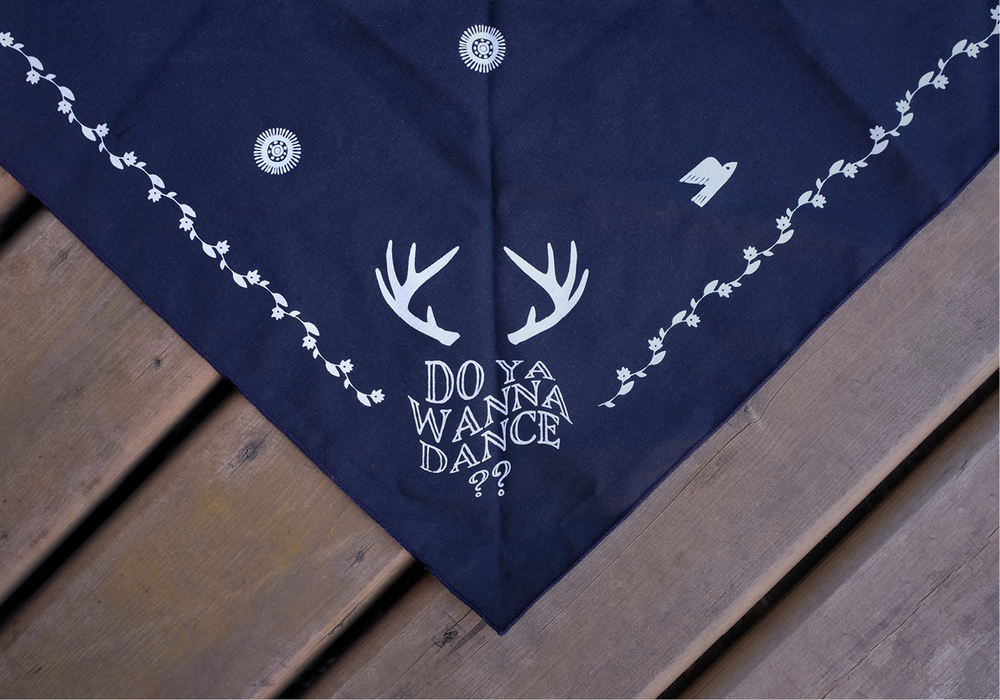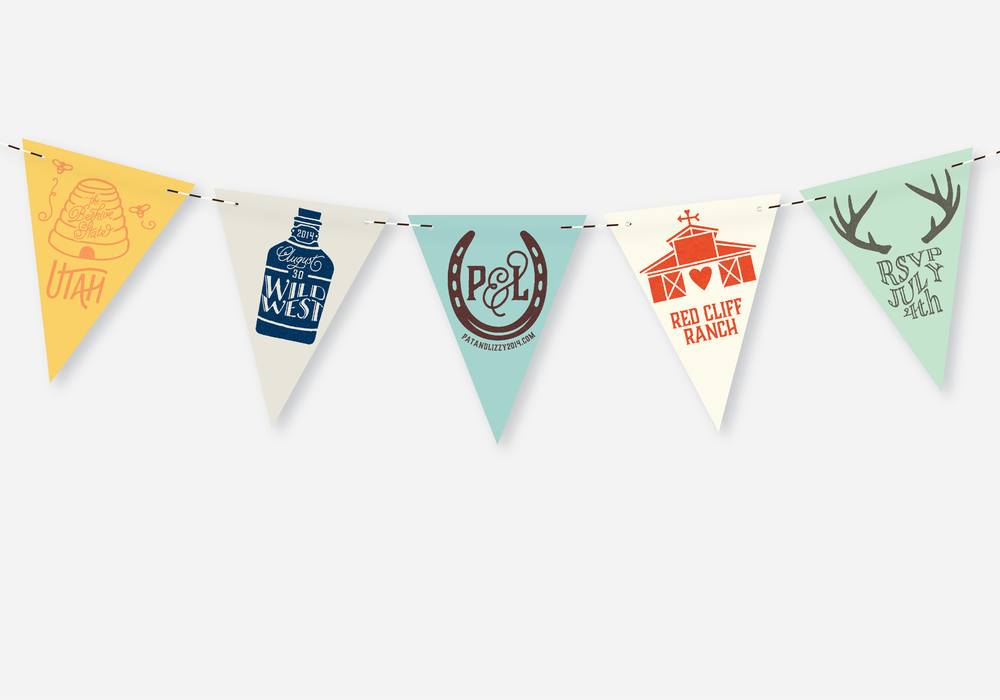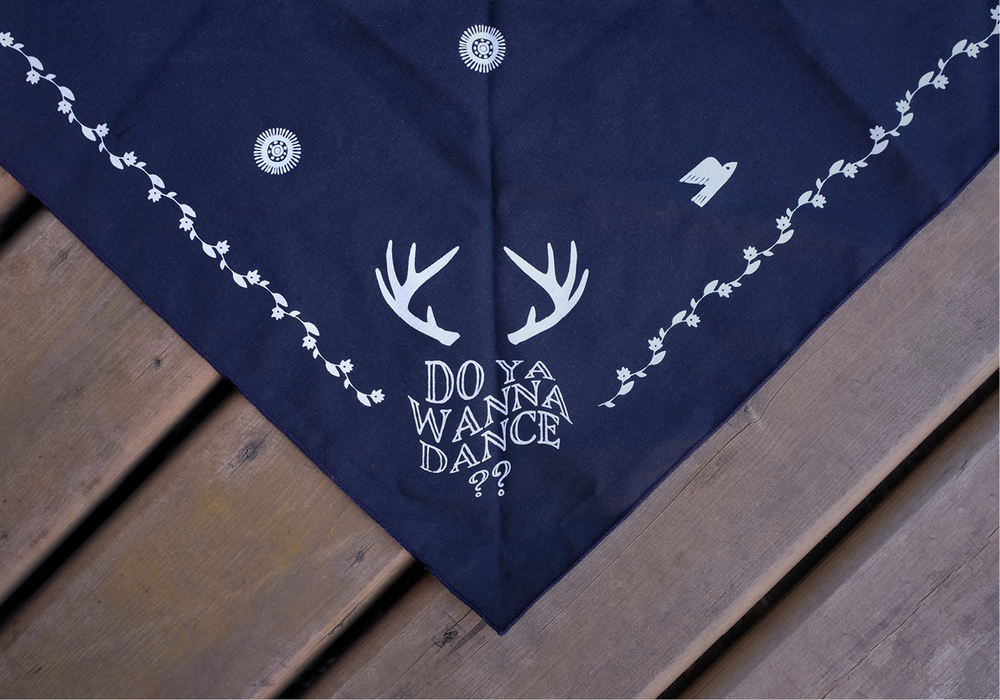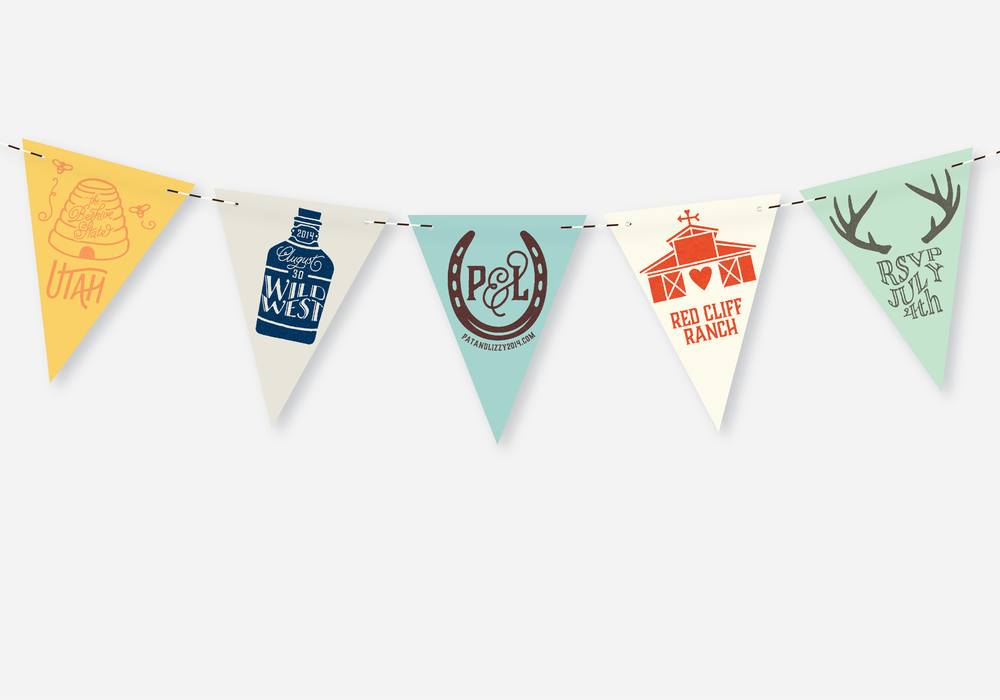 Roles: Creative Direction & Design
Wedding photography: Erin Kate